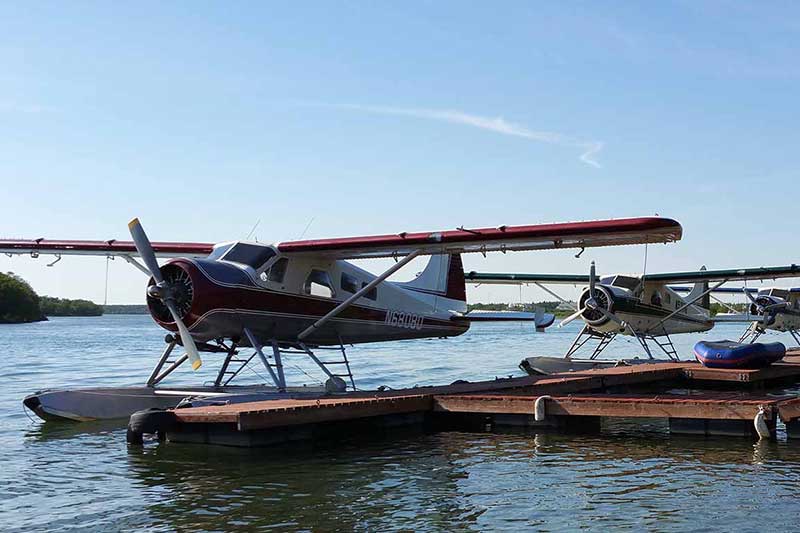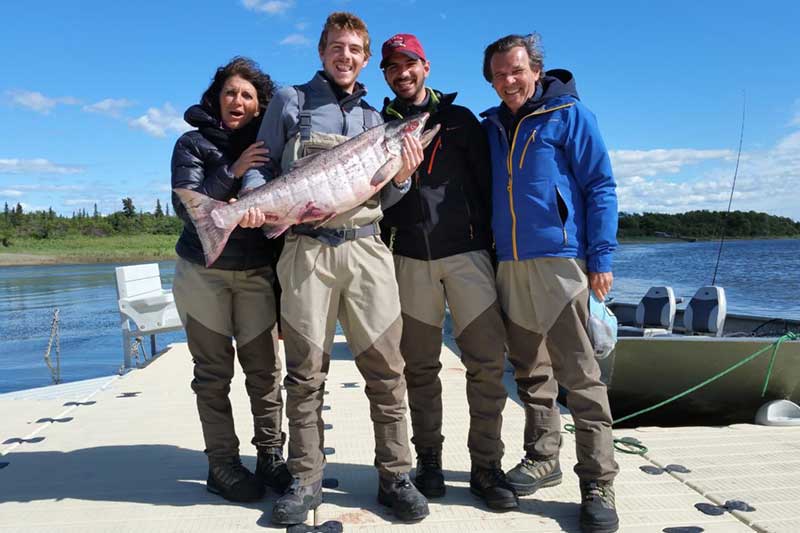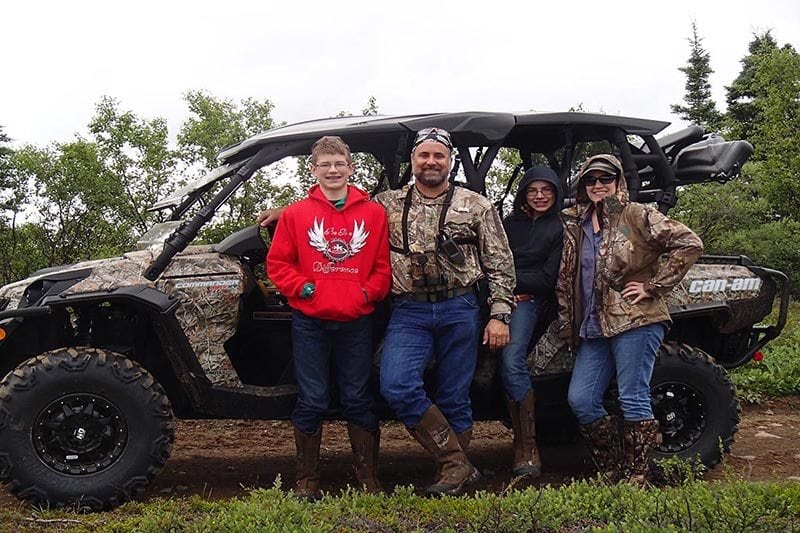 ALL-INCLUSIVE ADVENTURE PACKAGES FOR EVERY BUDGET!

All of the packages that Gold Creek Lodge offers can be customized to suit your wishes. Click on the links to view each of the packages that we offer, but feel free to contact us to personally customize your adventure. All package prices shown are per person and for shared double occupancy unless otherwise noted and reflect a 3.5% discount for paying by check.
RESERVATIONS AND PAYMENTS
In order to secure date preferences, guests are encouraged to make their reservations at least six months to one year in advance. A fifty percent deposit is required to confirm your reservation. The balance is due for pre-priced packages ninety days prior to arrival at the lodge. Because of our exclusive availability and short season, deposits and payments received are non-refundable unless Gold Creek Lodge is able to fill the dates in question by another person or party. Travel insurance is strongly recommended. No refunds will be made for late arrivals and early departures, or for cancellations of fishing or excursions due to adverse weather or acts of god. Travel insurance is strongly recommended. We accept Cash, check, all major credit cards, crypto currency (bitcoin, litecoin, Ethereum), and money wire transfer.

All are welcome at Alaska's Gold Creek Lodge and we especially love families who visit…… However, due to our remote location, and some of the adventures offered, we recommend our lodge is most ideal for families with children 8 years old and older. We frequently have bears who wonder through the lodge property, as well as Moose and other Alaska wildlife. It is the parent's responsibility to keep children in sight and supervised at all times, inside and outside the lodge. Please call us to discuss reservations for families with children younger than 8.
DISCLOSURE/RESPONSIBILITY
Alaska's Gold Creek Lodge, LLC. will not be held responsible for any loss or injury to participants, for personal property, or for any cancellation expenses or delays incurred as a result of weather, transportation, or by act of God. Alaska's Gold Creek Lodge reserves the right to withdraw and/or cancel any trip for the safe and proper handling of the excursion. All guests have the responsibility to disclose any special medical, physical, or dietary needs to us. We recommend that you secure travel insurance. All rates are subject to change without prior notice, but will not affect any bookings previously confirmed. Alaska's Gold Creek Lodge reserves the right to change the guide to guest ratio due to weather, management discretion, or unforeseen circumstances.
*Alaska fishing license is additional cost to all packackages
Our lodge (and remote village for that matter) is a very confined environment with limited staff. We are much like a cruise ship and have to take extreme precautions when it comes to the spread of contagious illnesses. Spreading illness can be devastating to our business and is preventable, with proper precautions. Medical services are very limited in our location, and getting to medical care can be extremely expensive for our staff and guests.
In an effort to protect our staff and other guests, we have unfortunately had to come up with a firm policy in regards to guests arriving ill or coming down with a contagious illness while at the lodge. We ask for your understanding and common curtesy when it comes to this matter. If you are feeling ill in any way prior to arrival, please notify us and we will gladly move your reserved stay to a later date. If you come down with a cold, flu, stomach bug etc, during your stay. We ask that you limit your movements, and contact with others and restrict yourself to your room. If you need to leave your stay early, we will gladly save the remainder of your stay as a credit for a later date. We will also gladly assist you in making a claim with your travel insurance company. Travel insurance at the time of booking is strongly recommended.
*We reserve the right to turn away any guest who arrives at our lodge obviously ill and poses a threat to the health and wellbeing of our staff and guests.